By E. Joyce Glasgow
www.artsandculturescene.com.
The ninth annual NYC Vegetarian Food Festival will take place on May 18 and 19, 2019, at the Metropolitan Pavilion, 125 W. 18th St., NYC
Although it is called a Vegetarian food festival, it has become primarily a Vegan festival, reflecting the changes in the times and people's diets, just in the nine short years since its beginnings, as many Vegetarians and others have moved towards completely removing all animal products from their diets, including dairy and eggs.
There will be over ninety exhibitors, including food vendors, food and drink sampling, Vegan skin care products, animal advocacy organizations, environmental organizations and other non-profits. Food available ranges from gourmet, Vegan nut cheeses and chocolates, to Vegan "comfort" food.
There will be a Keynote speakers' stage, a chef demonstration stage and a "Mind/Body Zone", where attendees can take Yoga, Pilates and Meditation classes.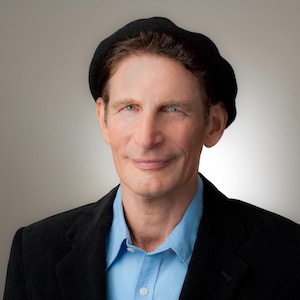 Dr. Gabriel Cousens, (photo courtesy of the NYC Vegetarian Food Festival)
Don't miss Dr Gabriel Cousens, who will be speaking twice on Sunday, May 19, on "Holistic Veganism" and "Shakitpat Meditation". Dr. Cousens is a wise, thorough and engaging speaker with over forty five years of working in physical, mental and spiritual healing. He is the author of thirteen books on health, healing and spirit and is a Columbia University trained medical doctor, practicing holistically, including extensive training and practice in homeopathy, Aryuveda, acupunture, meditation and is a psychiatrist, family therapist and an ordained Rabbi. Dr. Cousens is a Renaissance Man in the field of healing. He has successfully helped many people cure themselves of type two Diabetes and other diseases at his retreat center "Tree of Life" in Patagonia, Arizona, in the past, and now, in his next phase, dedicated to working one and one with private clients from around the world.
There are numerous, experienced and eclectic Vegan speakers and chefs participating.
Go to
https://www.nycvegfoodfest.com
to see a complete list of speakers, panels, subject matter, chefs and exhibitors for this very popular, annual, two day festival.